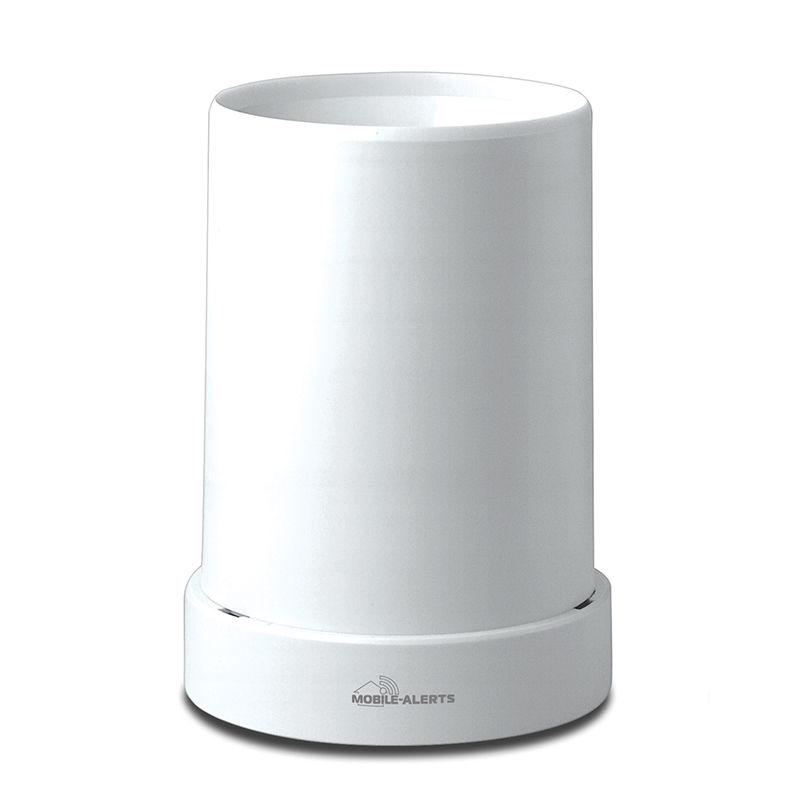 Power supply
2 x AA LR6 alcaline (not included)
Battery life : 1 year
Generalities
Dimensions :131.6 x 182.7 mm

Power supply : 2 x AA LR6 alkaline (not incuded)

Battery life : 1 year

Measuring range : rain count if there is a flip of rain bucket. If no rain at all, the rain meter will transmit the old rain count every 2 hours.

Transmission range :100m (in open field)

Transmission of rain data



This sensor is produced to work with « MOBILE-ALERTS » system only. For using this sensor, MOBILE-ALERTS MA10000 gateway is requested.

Use
Fonctionnalités principales :

•Affichage de la pluie de la dernière heure, des dernières 24 heures, des 7 derniers jours et des 30 derniers jours

•Affichage des précipitations maximales des 24 dernières heures

•Réglage d'une alarme minimum et maximum pour les précipitations

•Affichage de l'historique des données antérieures – précis à l'heure



Ce pluviomètre vous indiquera dès qu'une pluie commence, et lorsque les précipitations dépasseront ou seront en-dessous de la valeur souhaitée. L'historique vous permettra de suivre les données antérieures à l'heure près.