La Crosse View
Connecting You to Your Home Anytime, Anywhere.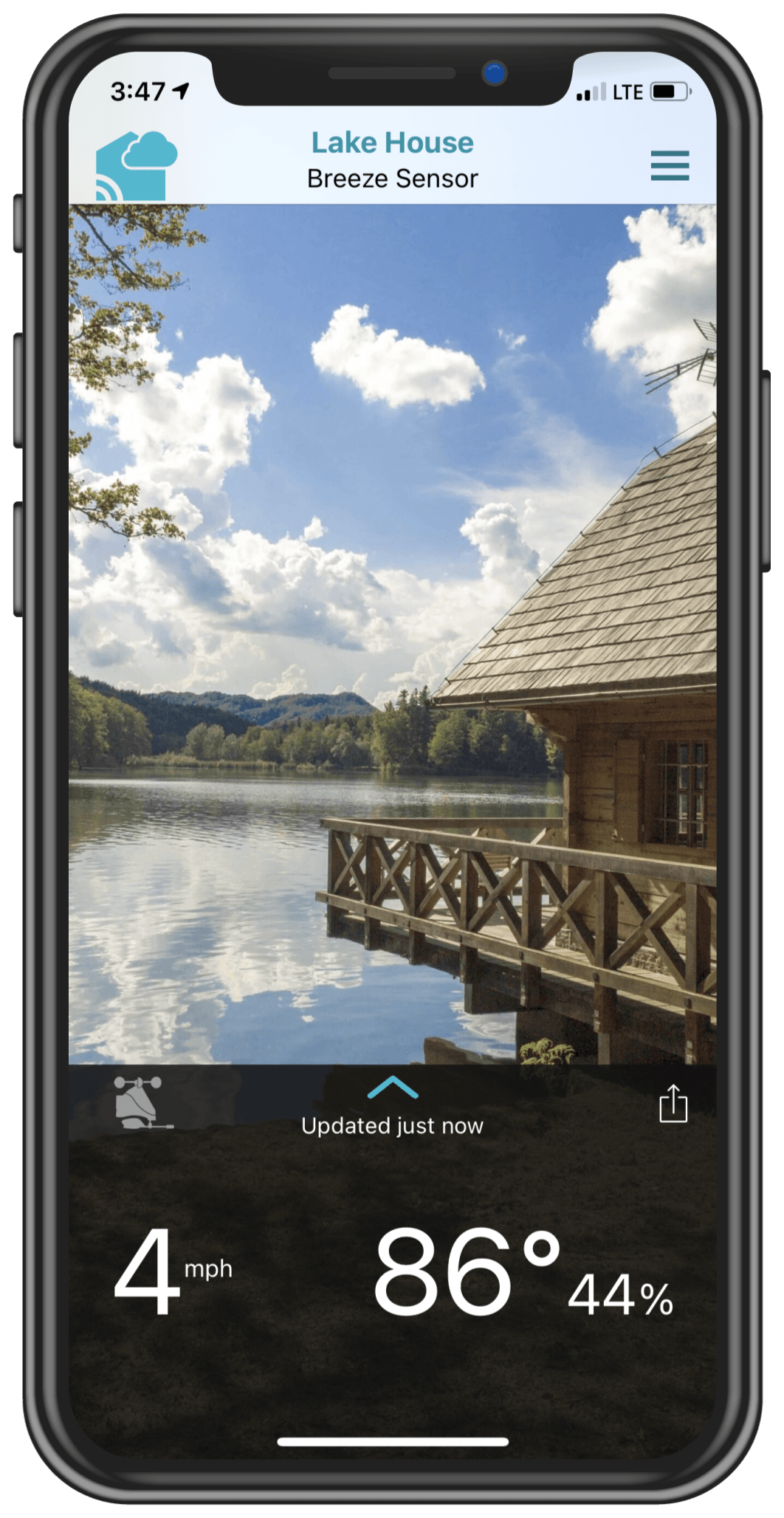 What is La Crosse View?
La Crosse View is a FREE and easy to use mobile app designed to help you monitor your home environment and backyard weather conditions while you're on the go. Paired with one of our connected weather stations and variety of add-on sensors, you'll be able to set custom alerts, view data history, share devices with family and friends, and so much more.

Play Video -->



1. Sensor Data Collection
Using a radio transmission, sensors collect and transmit data wirelessly to your weather station display.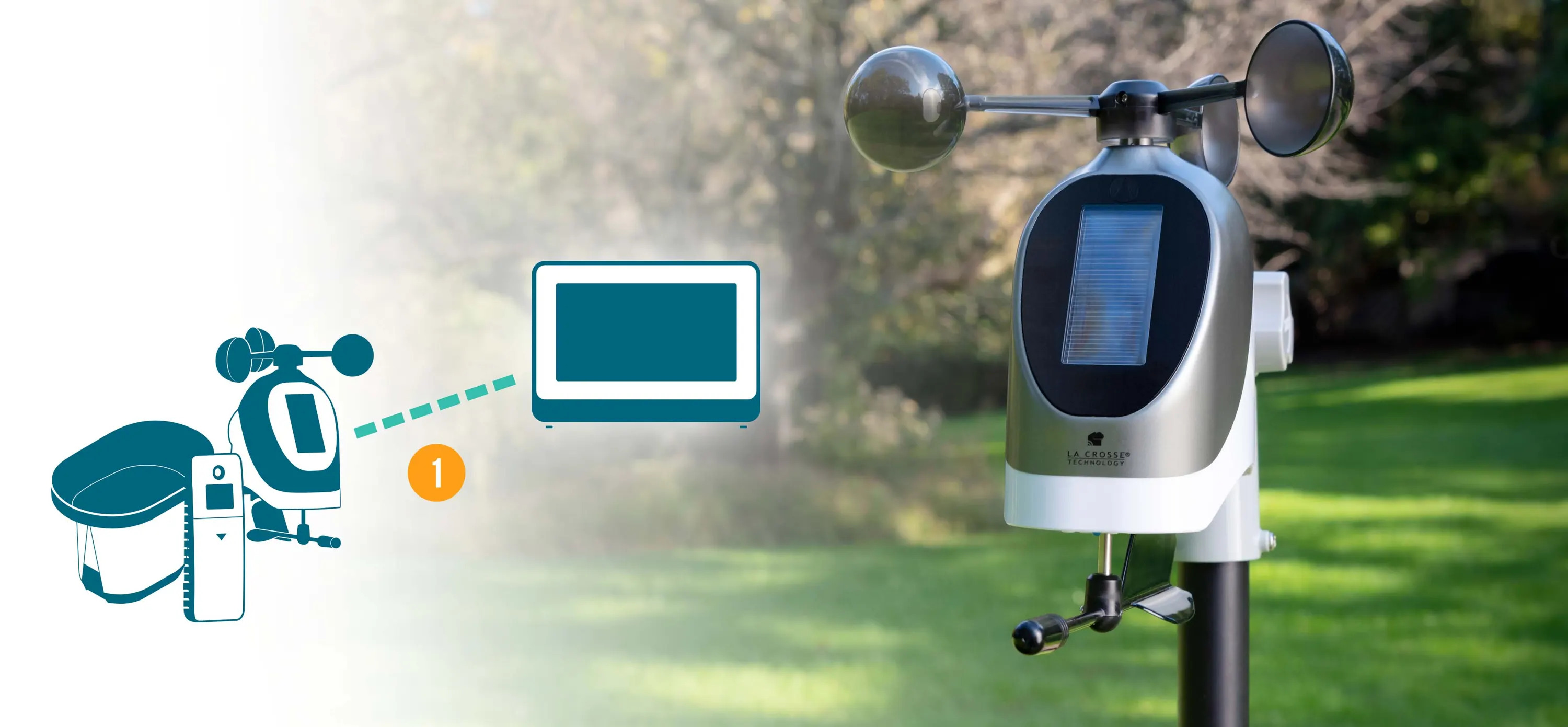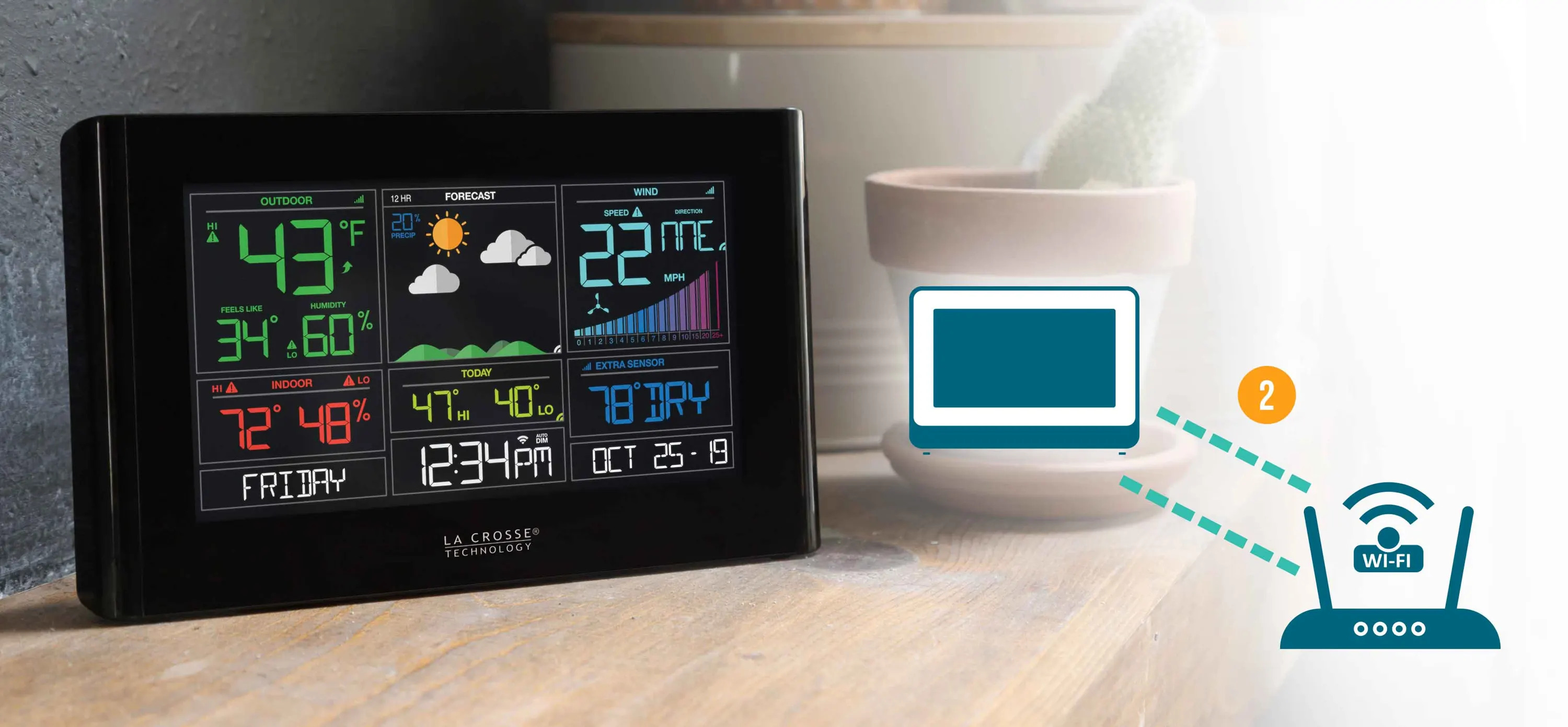 2. WiFi Connection
Your indoor display will connect to your home WiFi network. This allows the unit to send its data as well as receive additional Internet weather information.
3. Data Storage
Your weather station data is sent to our servers, where it is stored for access when you need it.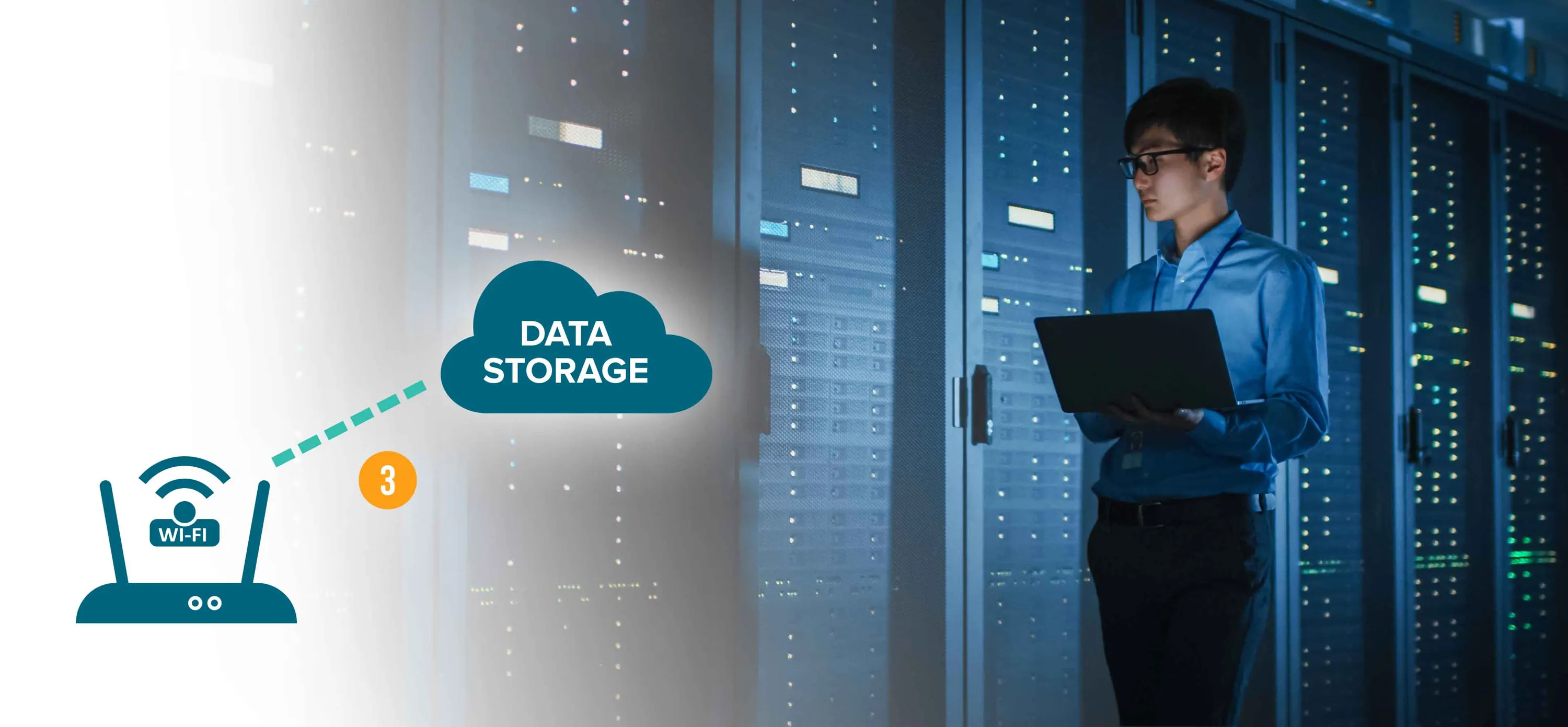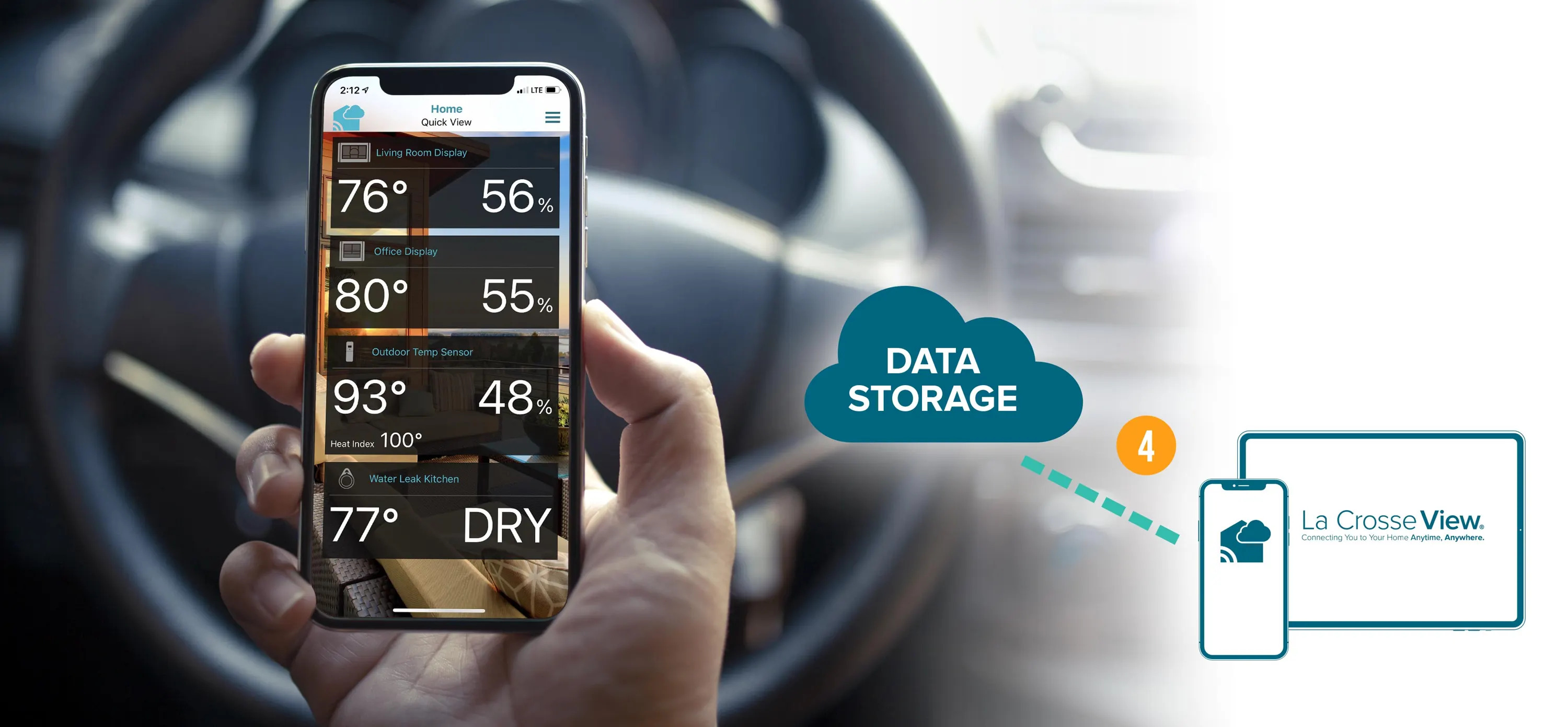 4. La Crosse View App
Access device data and receive mobile alerts on your smartphone or tablet anytime, anywhere.
App Features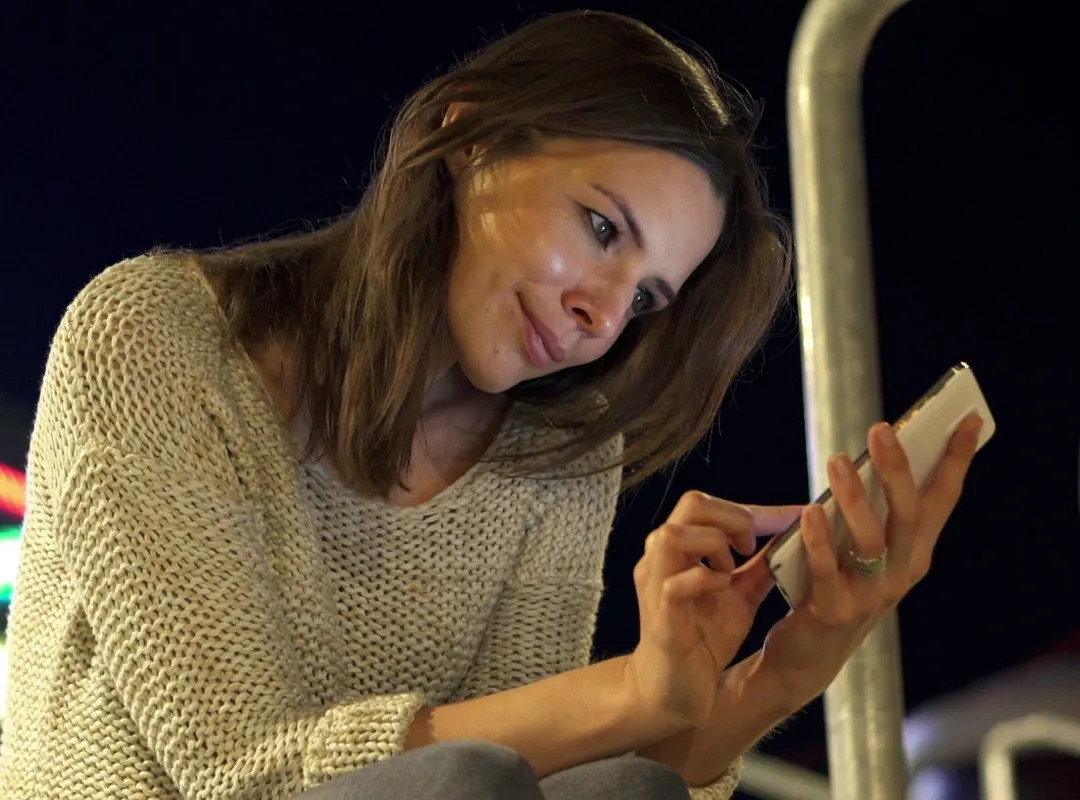 On The Go Monitoring
Give yourself peace of mind with access to all of your home and weather information anytime, anywhere.
App Navigation
Custom Alerts
Free push notifications will alert you when conditions move outside of your set ranges.
Learn How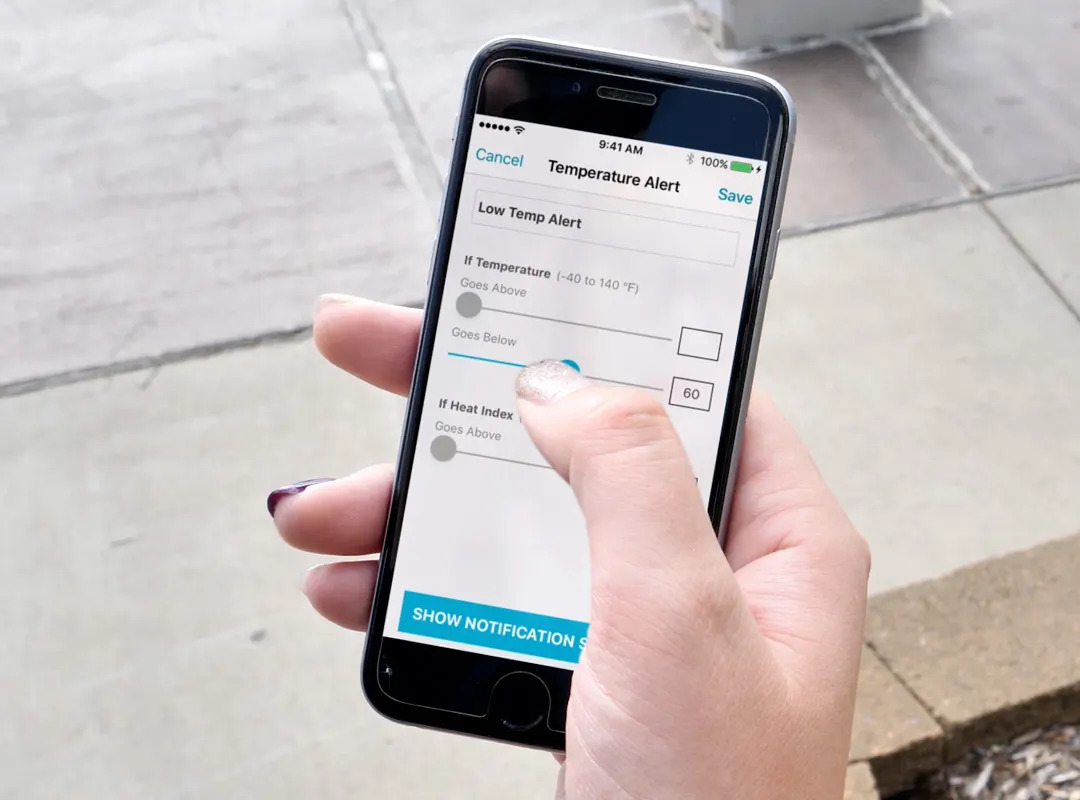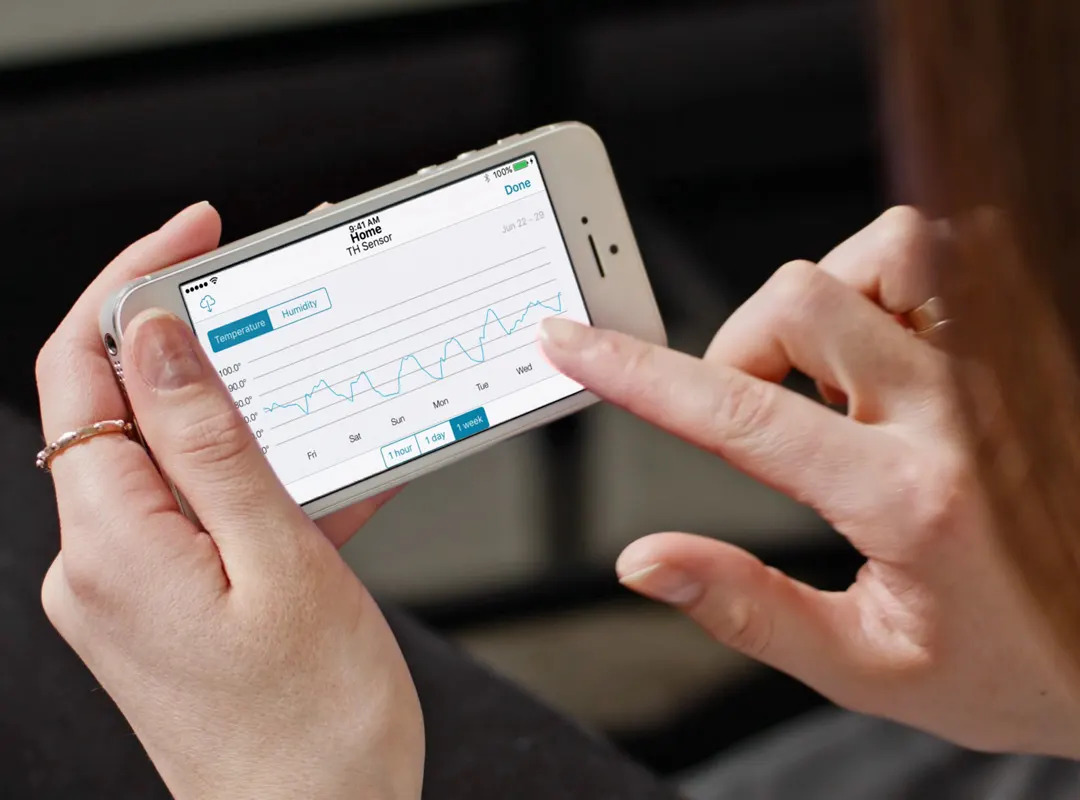 Detailed Graph Data
View and export data from all of your devices through the La Crosse View app.
Share Devices
Easily share device data with family and friends. Each user will be able to customize their own alerts and app layout.
Learn How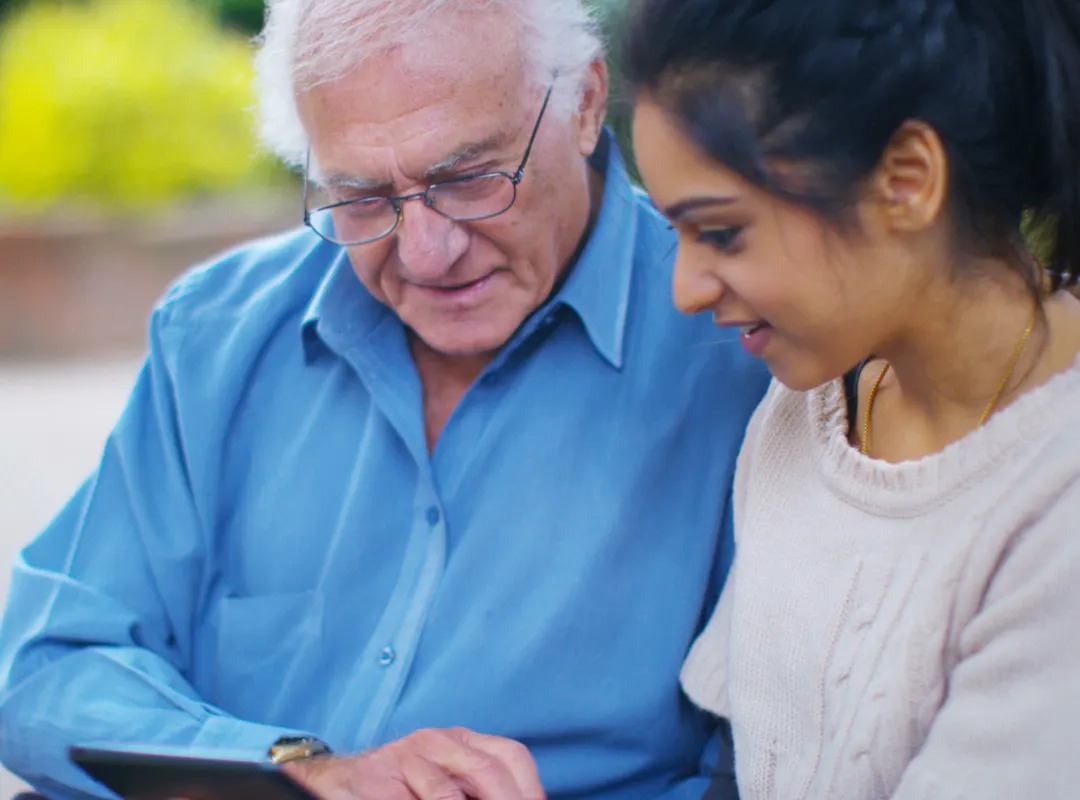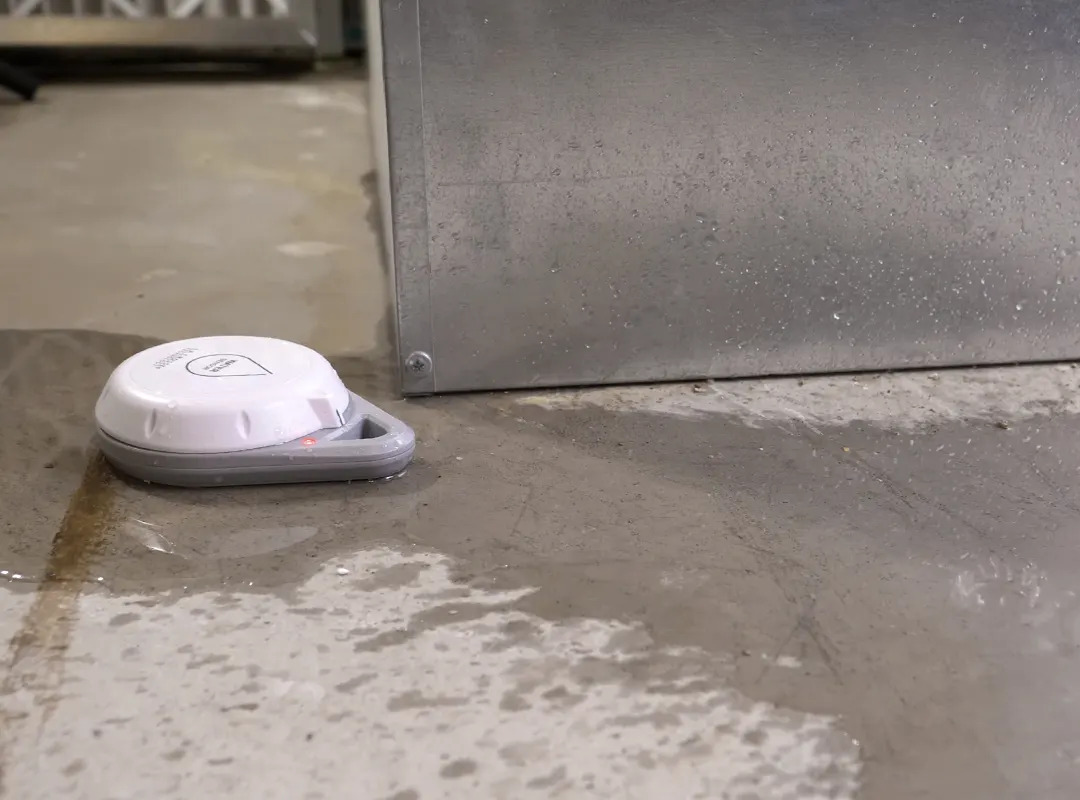 Expand Your System
Add-on sensors give you the ability to monitor different areas of your home, both inside and out. Protect what's important to you.
Check Compatibility
P-6-A1-LW3101.html
LW3101
P-6-A1-WS6837.html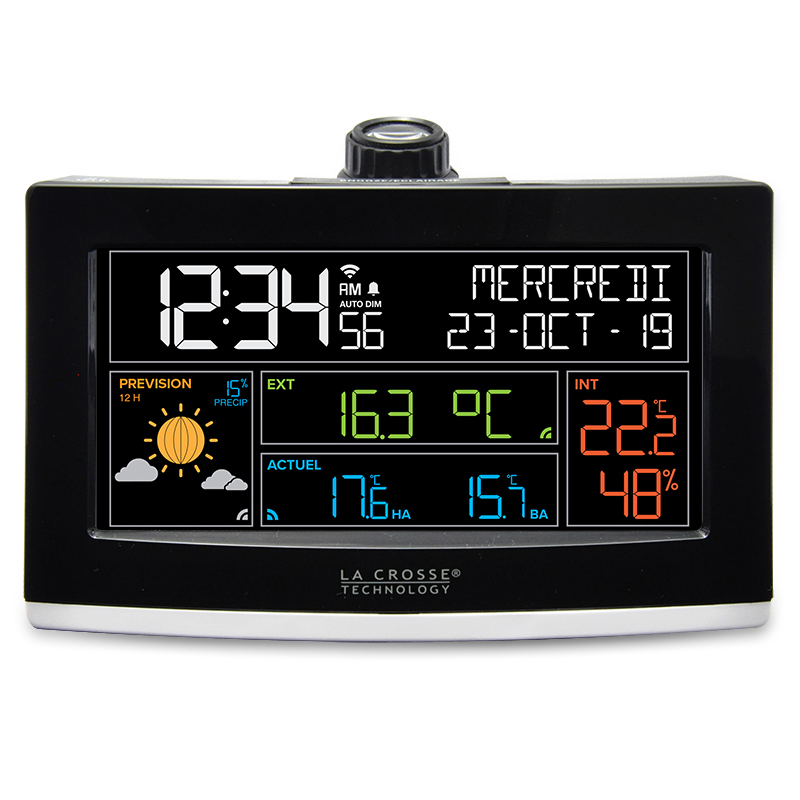 WS6837
3
Coloris
P-5-A1-WS6862.html
WS6862
P-5-A1-WS6863.html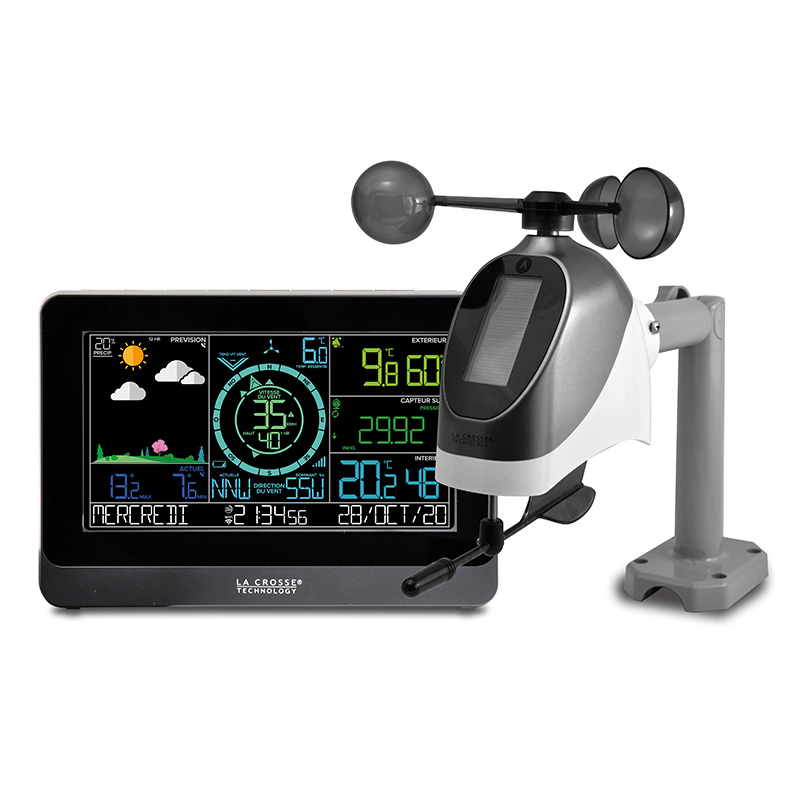 WS6863
P-5-A1-WS6869.html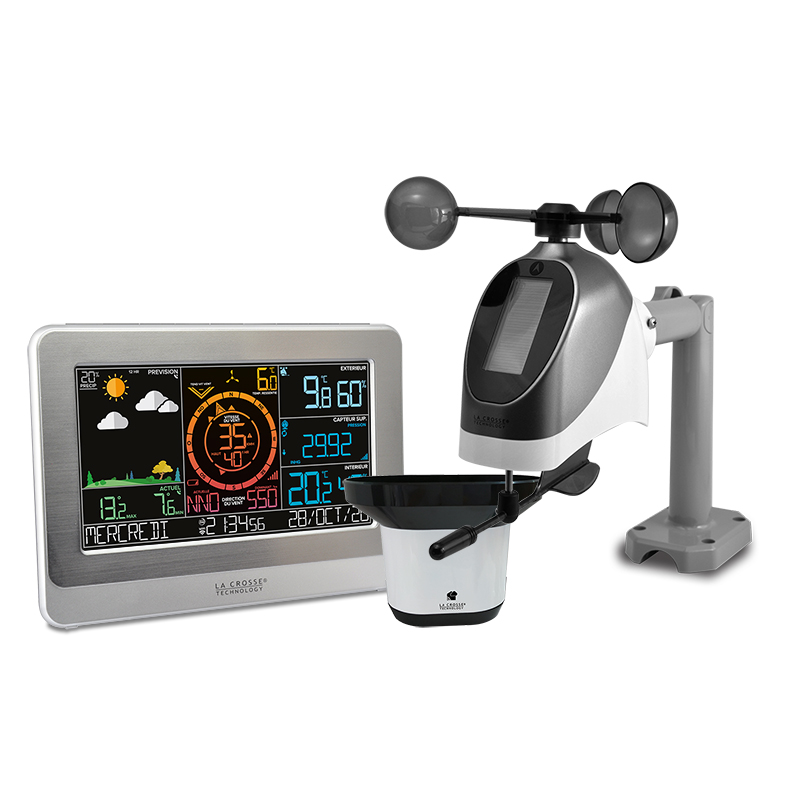 WS6869