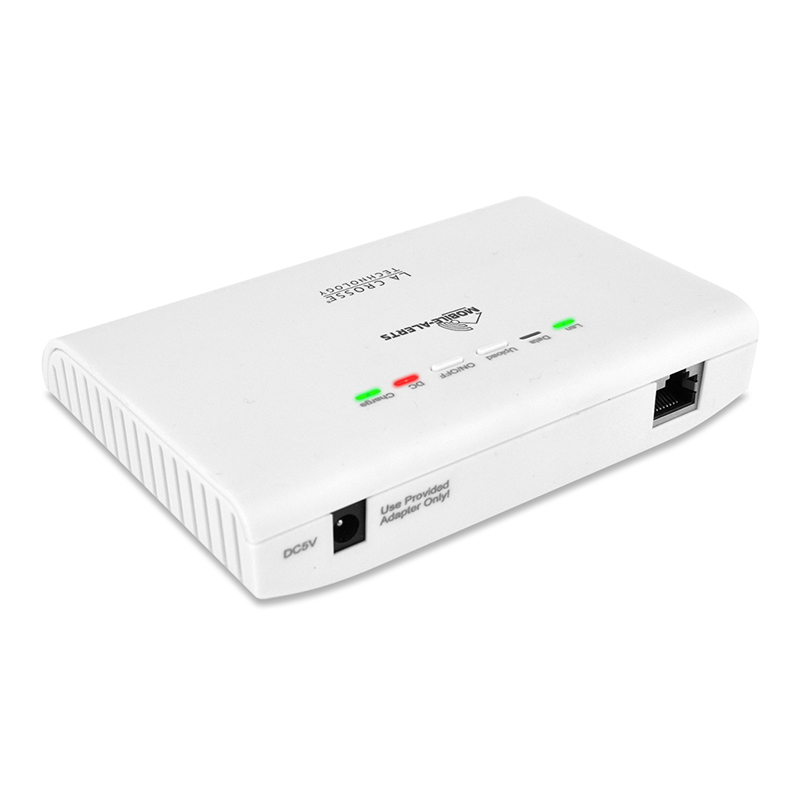 MA11022
MA11022
La Crosse Technology
Mobile-Alerts MA11022 gateway with backup feature
MA11022 is a Mobile Alert gateway with backup feature. It contains rechargeable lithium batteries (included) as backup power source.
Transmission
150 meters (in open area)
Power supply
AC adaptor included
Rechargeable lithium batteries included
Generalities
When AC/DC adapter power is off, the batteries will keep providing power for the gateway to receive MA transmitter data, for up to 12 hours. When AC/DC adapter power is back, the gateway will then transfer the stored data to the server and to Mobil Alerts application.
The internal rechargeable batteries will be charged with AC/DC adapter power.
In order to use this gateway correctly, one or more sensors from Mobile Alerts range are needed.
Use
Accessories included : LAN cable for Internet connection