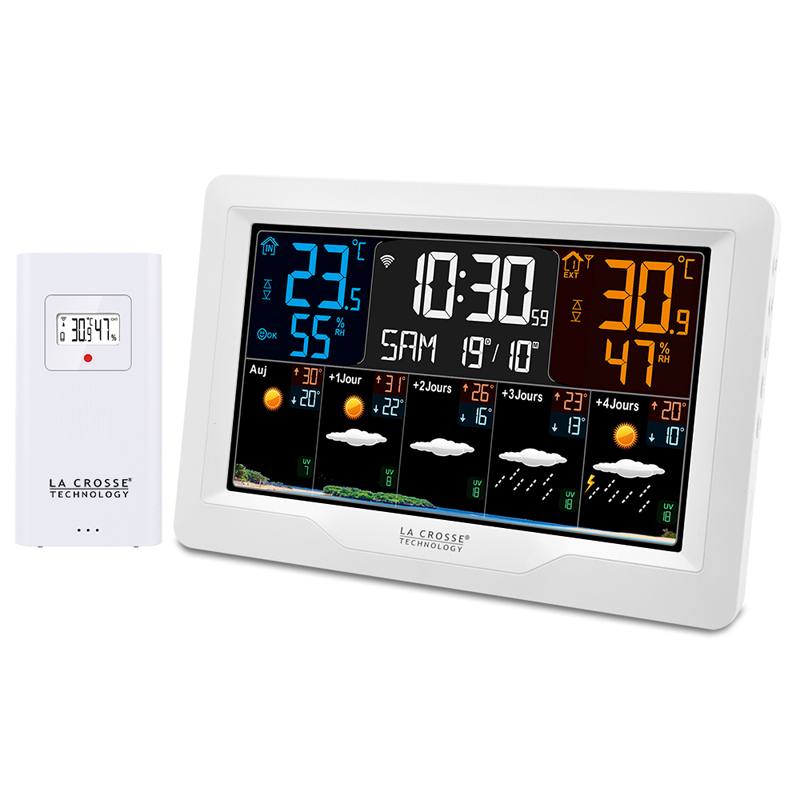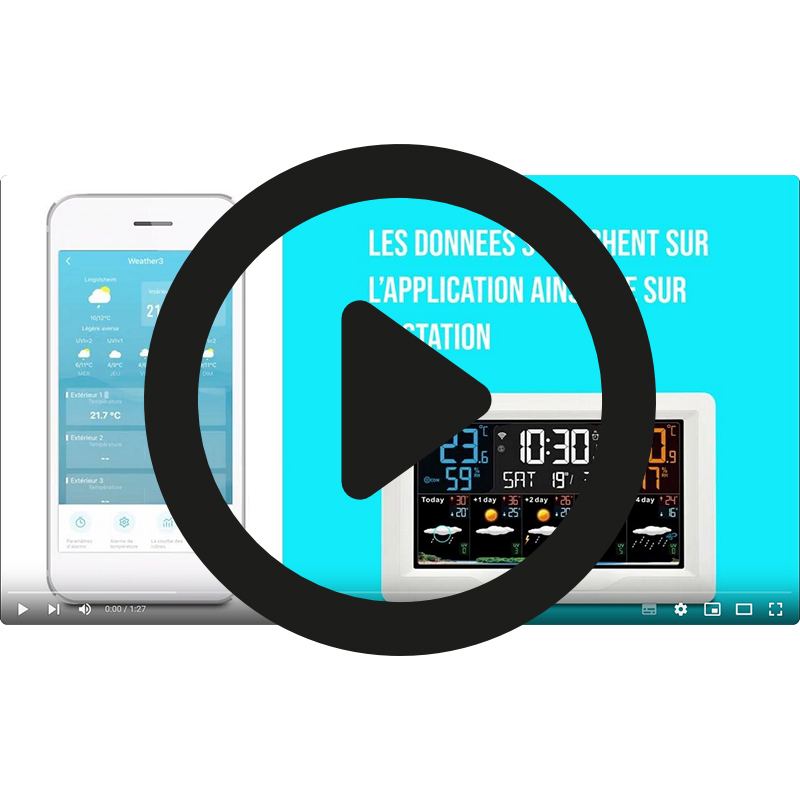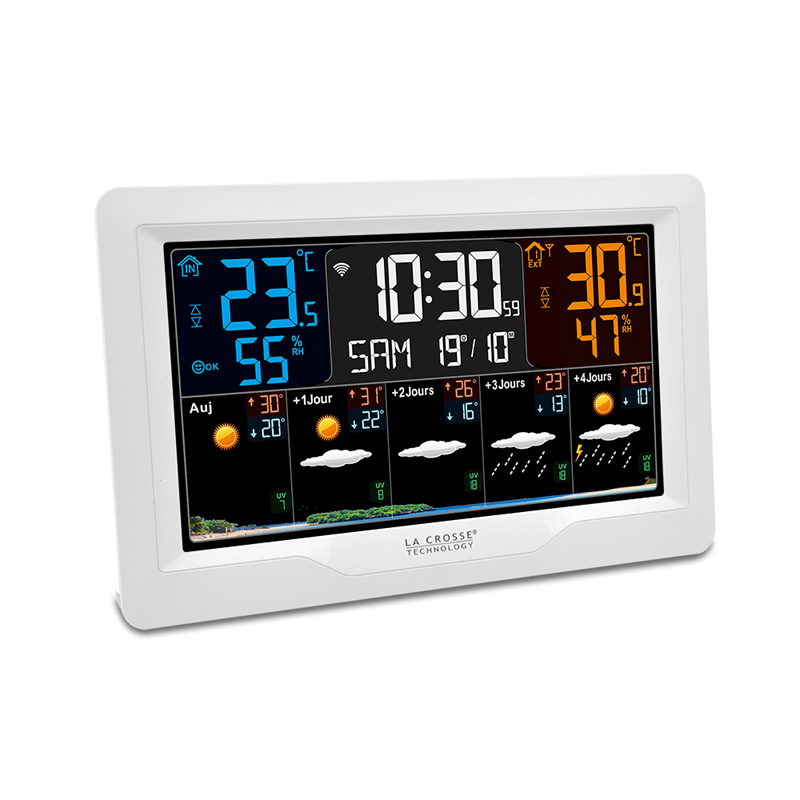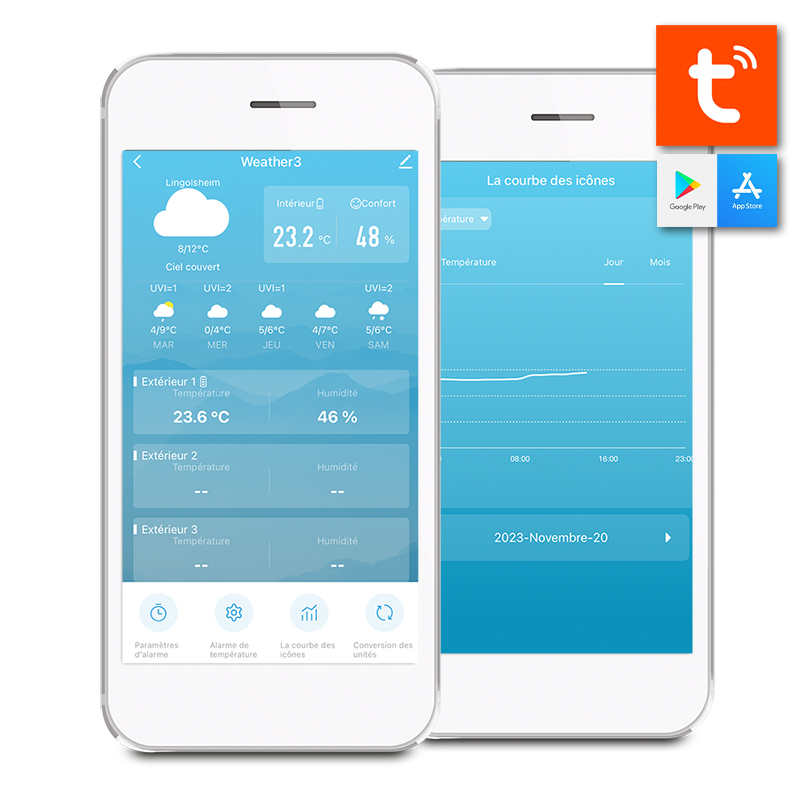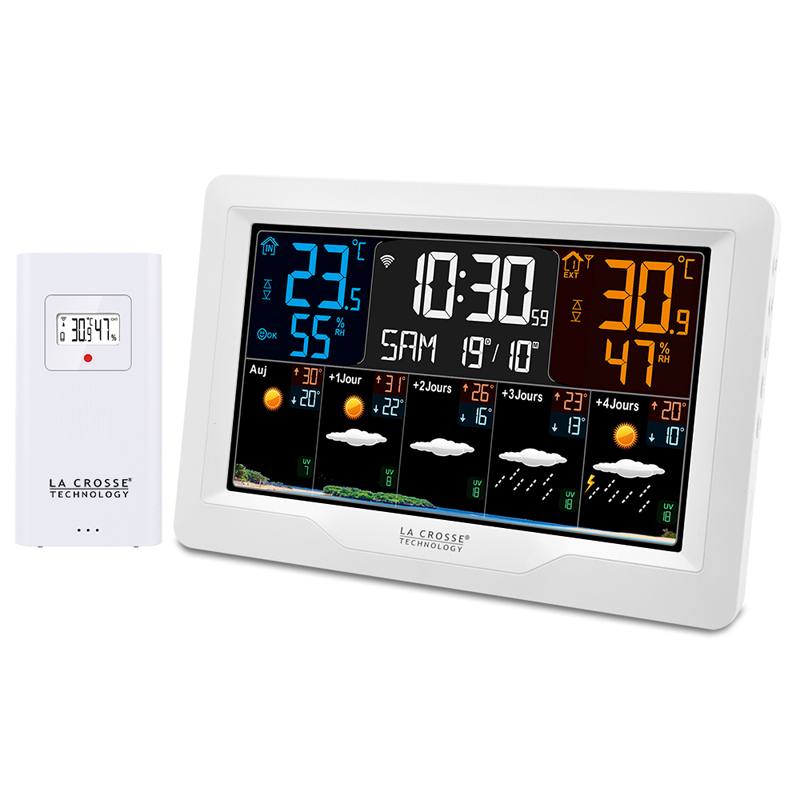 New 2024
SW403
SW403-WHI
La Crosse Technology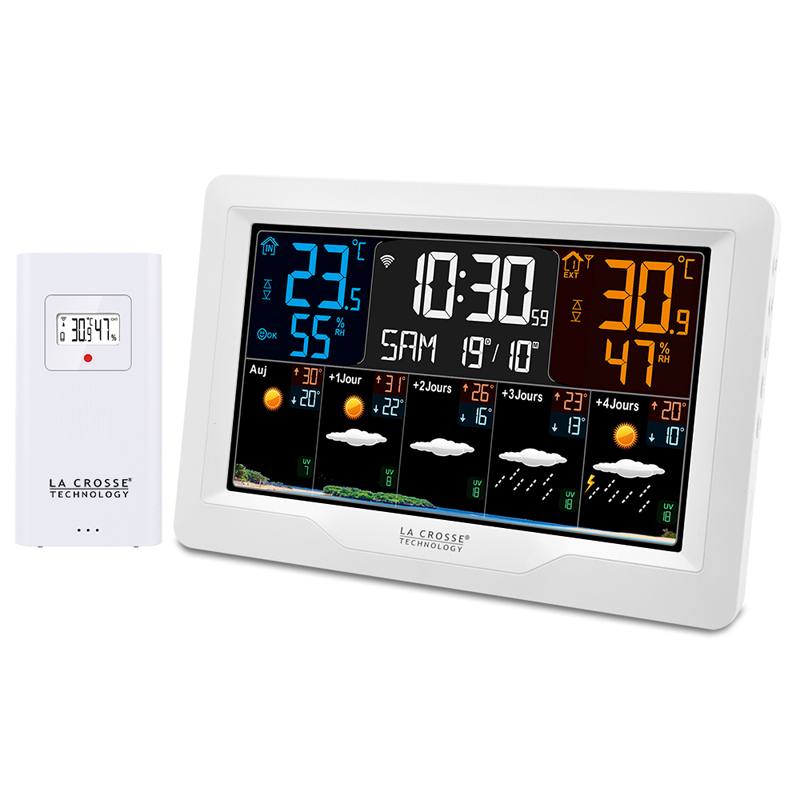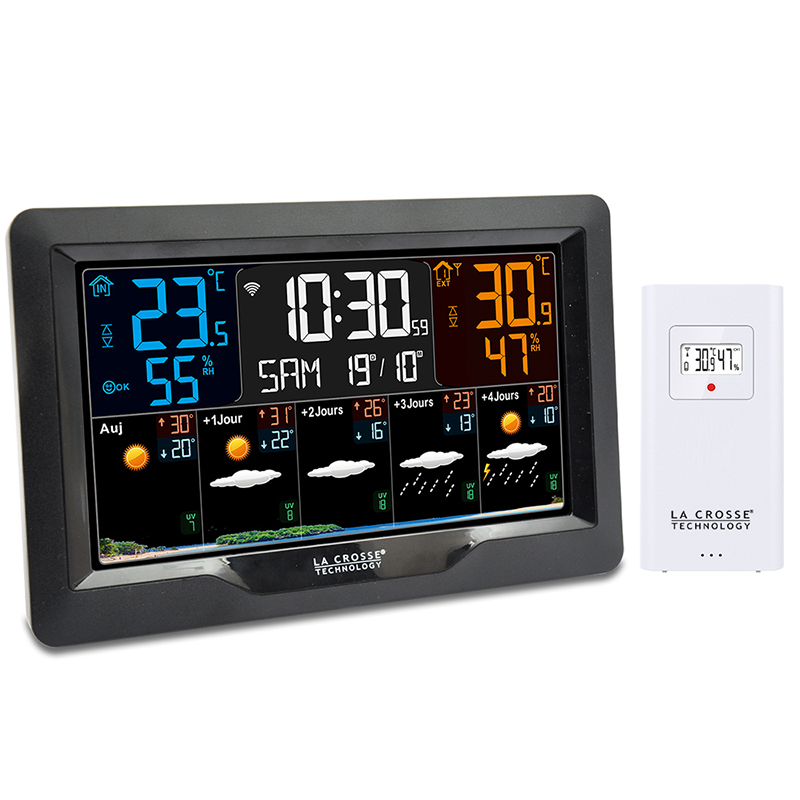 Weather Station with 5 days forecast Wifi connexion and Colored Display
HOUR AND DATE
CALENDAR
12 OR 24 H FORMAT
3 ALARMS WITH SNOOZE
INDOOR AND OUTDOOR TEMPERATURE AND HUMIDITY WITH MIN / MAX RECORD
INDOOR AND OUTDOOR TEMPERATURE ALERTS
4 DAYS WEATHER FORECAST
COMFORT LEVEL
WIFI CONNEXION
HISTORY RECORDS ON THE « TUYA » APPLICATION
COLORED LCD DISPLAY
ADJUSTABLE BACKLIGHT
USB CHARGING PORT FOR SMARTPHONE
LOW BATTERY INDICATOR
FREQUENCY 433 MHZ
!! WIFI CONNEXION IS ESSENTIAL TO HAVE A FULL SCREEN DISPLAY !!
Hour Date
Hour and Date
Calendar
12 or 24 H format
3 alarlms
Snooze function
Forecast
Forecast for the day and 4 days to come from Internet
Indoor temperature
Unit : C° or F°
From -10°C to 50°C
History records on « Tuya » application
Min / Max records
Alerts
Indoor humidity
Unit : RH%
From 1%RH to 99%RH
History records on « Tuya » application
Mn / Max records
Outdoor temperature
Unit : C° or F°
From -40°C to 70°C
History records on « Tuya » application
Min / Max records
Alerts
Outdoor humidity
Unit : RH%
From -10°C to 50°C
History records on « Tuya » application
Min / Max records
Transmission
Distance : 60 m in open area
PC connection
Wifi Connexion
Wifi connexion essential to have all weather forecast
Application « Tuya » available on ios and Android
More informations when the item is connected to Wifi :
- Comfort level
Power supply
Base battery : Adaptor (included) & 2 x AA LR6 (not included)
Sensor battery : 2 x AAA LR3 (not included)
Dimensions
Dimensions of the base : 205 x 130 x 30 mm
Dimensions of the sensor : 97 x 50 x 32 mm
Generalities
Colored LCD display
Comfort indicator
USB charging port for smartphones
Low battery indicator
3 sensor can be added